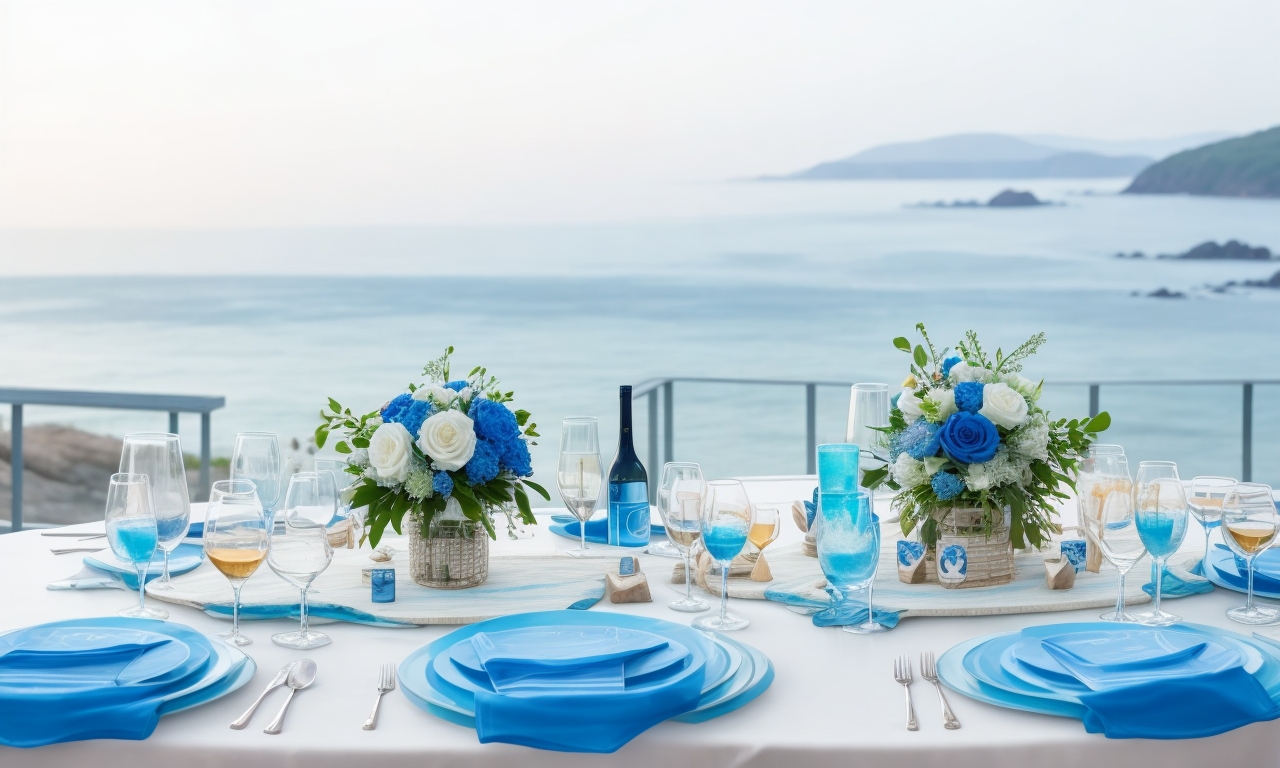 The allure of the coast, with its calming waves, sandy shores, and oceanic beauty, has always captivated our senses. Hosting a coastal-themed dining event allows you to bring the tranquility and charm of the seaside to your gatherings. In this article, we will explore a variety of creative concepts for coastal-themed dining events that will transport your guests to the serene world of the beach, even if they're miles away from the shoreline.
Beachside Bonfire Dinner
For an intimate and rustic gathering, consider a beachside bonfire dinner. Set up a cozy seating area with comfortable beach chairs, blankets, and fire pits right on the sand. As the sun sets, provide marshmallow roasting stations and serve a seafood-heavy menu, including fresh catches and beach-inspired cocktails. The sound of the waves and the crackling fire will create a magical atmosphere.
Nautical Nosh: A Seafood Soiree
Embrace the coastal theme by hosting a seafood-focused soiree. Decorate with nautical elements like ship wheels, lifebuoys, and seashell centerpieces. The menu should feature an array of seafood delicacies, from oysters and crab cakes to shrimp cocktails and lobster bisque. Encourage guests to wear their best nautical attire.
Coastal Garden Party
Transform your garden into a coastal paradise with beach-inspired decor. Use shades of blue and white for table settings, add beach umbrellas for shade, and incorporate seashells and driftwood into centerpieces. Serve a fresh and light menu, with dishes like ceviche, grilled fish, and tropical fruit salads. Coastal-themed cocktails, such as piña coladas, are a must.
Tiki Luau by the Sea
Take your coastal event to the islands with a Tiki Luau by the sea. Decorate with tiki torches, leis, and tropical flowers. Encourage guests to wear Hawaiian shirts and grass skirts. A menu filled with island-inspired dishes like poke bowls, grilled pineapple, and tiki cocktails will transport everyone to a beachside paradise.
Sunset Seaside Supper
Plan an evening seaside supper that celebrates the beauty of the coast during sunset. Decorate with driftwood candles, lanterns, and seashell accents. The menu should include fresh seafood, charcuterie boards, and wine pairings. As the sun sets over the water, guests can enjoy the breathtaking view.
Coastal Clambake Extravaganza
Embrace the tradition of a coastal clambake for a fun and interactive dining event. Create a beach-style atmosphere with wooden picnic tables, sand, and seashells. Serve a classic clambake menu featuring lobsters, clams, mussels, corn, and potatoes. Don't forget the buttery garlic sauce for dipping!
Coastal Charity Gala
Combine coastal elegance with philanthropy by hosting a charity gala. Decorate the venue with beach-themed decor and incorporate ocean-inspired art installations. A portion of the proceeds can go toward a marine conservation organization. Encourage guests to dress in formal coastal attire with seashell or anchor accessories.
Conclusion
Coastal-themed dining events provide a wonderful opportunity to infuse the beauty and tranquility of the seaside into your gatherings, no matter where you are located. These concepts allow you to create a relaxing and charming atmosphere while celebrating the flavors and traditions of the coast. So, let the waves of creativity wash over you and host a coastal-themed dining event that will transport your guests to the serene and picturesque world of the beach.